Last year, Larson Building partnered with Station 19 Architects to help Ridgewood Church in Minnetonka, MN completely remodel and make over their facility.
Their goal was to work with Station 19 on a design that would bring their spaces up to date with their current ministry values of connection and hospitality. 
Construction Project Summary:
Larson Building installed a new parking lot, entrance canopy and a lighted exterior cross to highlight the main entrance. New sidewalks and curbs were also added to allow for easy access to the building. 
Inside the building we remodeled multiple areas including the lobby, children's space, family area and the cafe / coffee bar. 
An expanded lobby now provides space for casual conversations, small group meet-ups, and larger gatherings. Pops of color and texture inspired by the church logo create a consistent look and feel throughout the space and point to a community identity that is easily recognizable. Refreshed signage signals connection points for children's, student, and adult hospitality ministries. Children's and family spaces received updated finishes, and security updates in preparation for a future preschool ministry.
Larson Building was extremely grateful to be apart of this project team. We, as a team are very passionate about helping churches remodel and renovate their facility. If you are interested in building, remodeling or updating your church – we would love to help because Together We Build!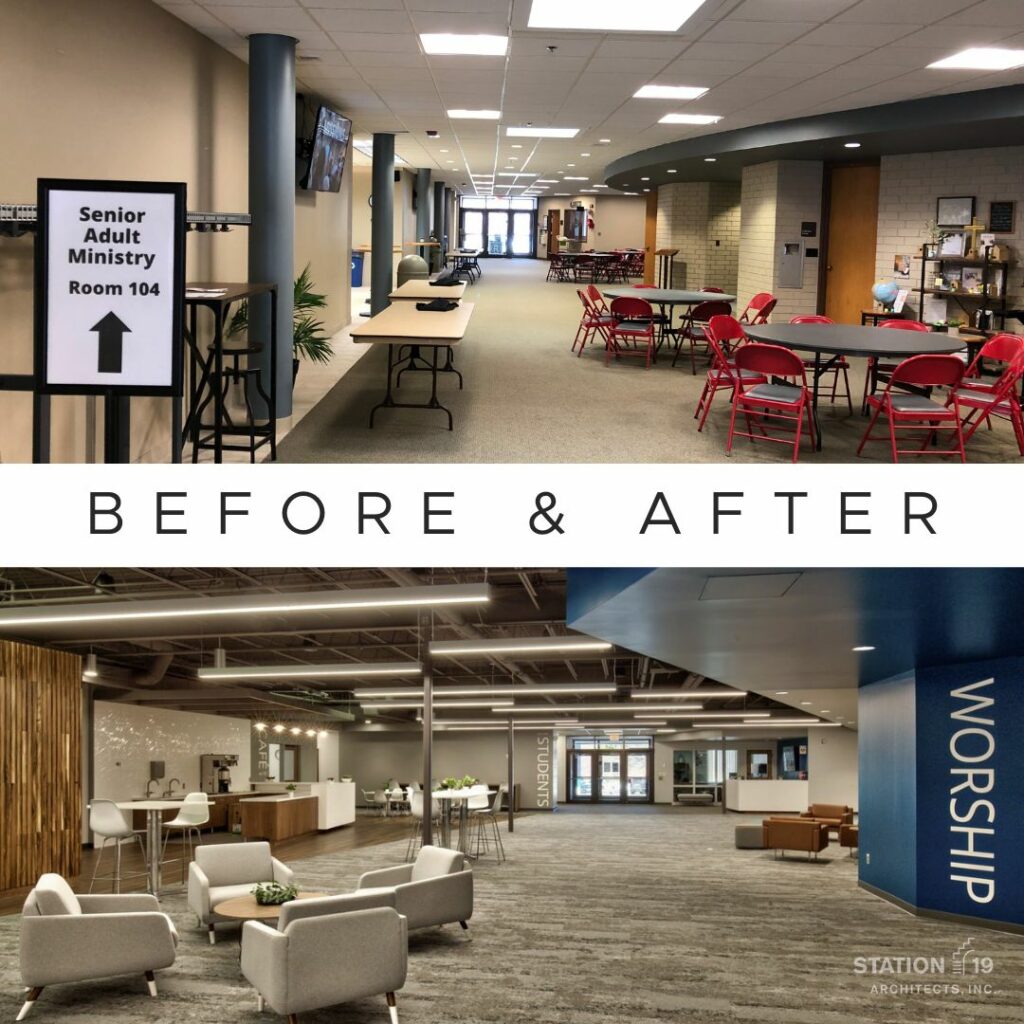 > Together We Build
At Larson Building, "Together We Build" is our motto because we are ready to take the hassle and stress out of your project so that you can actually enjoy watching it all come together. With 22 years of expertise, our friendly and knowledgeable team of construction experts are ready to meet any challenge with a nimble and responsive approach.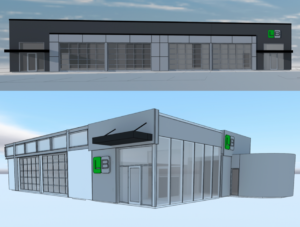 Exciting News! Larson Building Breaks Ground on a New Redevelopment Project in Downtown Buffalo, MN. Project Highlights:  New 4,500 SF spec building for lease Purpose-built
Read More »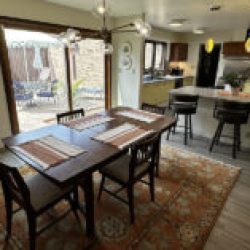 Larson Building was grateful to be apart of the team that completely renovated the 3,900 SF rectory building in Plymouth, MN. The historic building has
Read More »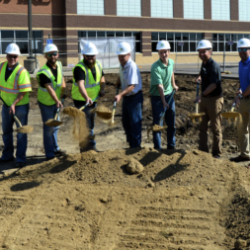 Larson Building recently helped Cub Wine & Spirits break ground on their new 10,000+ SF store in St. Michael, MN. Located right next to their
Read More »