Ultra Machine Company in Monticello, MN recently completed their 60,000 square foot building addition. This world class precision manufacturing facility was part a design-build construction project with Larson Building and Pope Design Group. On June 22, the community gathered at Ultra Machining Company (UMC) in Monticello, MN, for the first look at UMC's new state-of-the-art building expansion project.
Attendees had the opportunity to meet employees, learn about UMC, tour the facility, and experience the exciting opportunities in modern precision manufacturing. Check out the video below. 
UMC Ribbon Cutting Ceremony
Just a few weeks prior to the Open House, UMC celebrated the official ribbon cutting ceremony for their new building addition. 
Don Tomann, CEO and Owner of UMC, opened the ceremony by thanking and honoring the people who contributed to the company over the past 54 years.
"We're celebrating breaking through into something new. That's exciting in and of itself," said Tomann. "We're also going to take this opportunity to dedicate this building, giving honor where honor is due. And for me and my wife, Jenny, that honor goes to God."
Tomann also shared stories from UMC's history, showcasing the company's foundation in the values instilled by his father, UMC founder, Terry Tomann.
"Terry's philosophy was that if we go beyond others by supplying a great workplace for our employees and people who invest in the business, then we as a group would stand and go beyond others for our customers," said Tomann.
About Ultra Machine Company
UMC is a proud American company working to establish themselves as true innovators and thought-leaders operating on the cutting edge of the precision manufacturing industry. They are a passionate team of experts producing highly complex parts. For them, it's all about the people behind the products.
Learn more about UMC here: https://www.ultramc.com
From tight tolerances to open collaboration, UMC is your go-to resource for manufacturing expertise.
> Together We Build
At Larson Building, "Together We Build" is our motto because we are ready to take the hassle and stress out of your project so that you can actually enjoy watching it all come together. With 22 years of expertise, our friendly and knowledgeable team of construction experts are ready to meet any challenge with a nimble and responsive approach.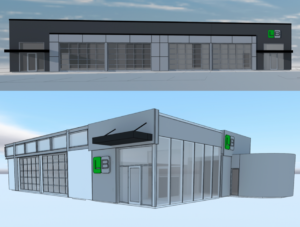 Exciting News! Larson Building Breaks Ground on a New Redevelopment Project in Downtown Buffalo, MN. Project Highlights:  New 4,500 SF spec building for lease Purpose-built
Read More »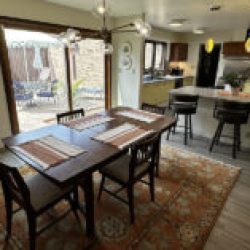 Larson Building was grateful to be apart of the team that completely renovated the 3,900 SF rectory building in Plymouth, MN. The historic building has
Read More »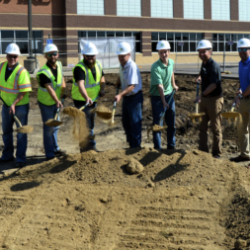 Larson Building recently helped Cub Wine & Spirits break ground on their new 10,000+ SF store in St. Michael, MN. Located right next to their
Read More »