Larson Building recently completed a new 30,000 sf building for Die Technology, Inc. located in St. Michael, MN. Die Technology Inc. is an innovative machining services and tooling manufacturer with an established reputation for high quality and precision since 1988.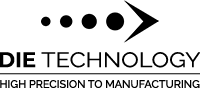 The dream started a few years ago when the owner of Die Technology, Dale Skoog realized that their current facility was incapable of positioning them for the next level of growth. Dale connected with Larson Building President Andy Larson, and the two of them begin discussing all of the options that were available. Larson Building understood that this was a big move for Dale and his company so the team provided a thoughtful and thorough analysis of potential construction solutions. After reviewing all of the options Dale decided that building a brand new facility would align best for the goals and growth potential of Die Technology.
Together Dale and Andy found an ideal property in St. Michael, MN that would work great for the 30,000 sf building they were planning. Not only did the land offer them a prime location right off of Highway 241 in St. Michael, but it also gave them room to grow in the future.
With the purchase agreement in place for the land, Larson Building assembled a team of architects and engineers to work with Dale and design the building. Just 9 short months after the purchase agreement was signed, Dale and his team moved into their new building.
Partnerships like this one are exactly why we love what we do. Our slogan "Together We Build" truly describes the experience that we offer to all of our clients. It's more than just construction project to us, we take great pride in the trust our clients put in our team and there is nothing more satisfying than helping our clients take their business to the next level.

Congratulations to Dale and the entire team at Die Technology, Inc and we appreciate the opportunity to partner on this amazing project!
This project was also featured in the Minnesota Precision Manufacturing Association Magazine (Learn More)
More Larson Building News...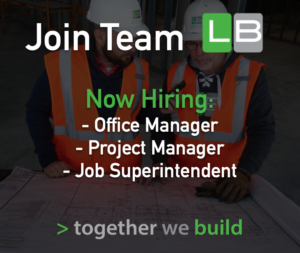 Employee Relations
Larson Building is a commercial general contractor located in Buffalo, MN with projects all over the Twin Cities area. We are a family-owned
Read More »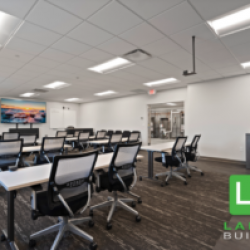 New Build
Larson Building recently completed a brand new showroom and training center for FourMation Sales in Rogers, MN. This training center will allow FourMation
Read More »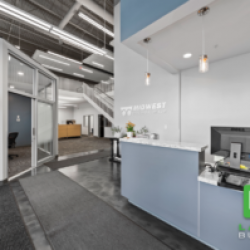 New Build
Midwest Steel & Aluminum in Rogers, MN had a vision to use an office mezzanine to create more work stations for their growing sales
Read More »