Midwest Steel & Aluminum in Rogers, MN had a vision to use an office mezzanine to create more work stations for their growing sales team. Larson Building, Stone Tent Architecture, and Innovative Structural Solutions came together as a team and helped them design-build this vision into a reality.
Our team was able to incorporate products right from the Midwest Steel warehouse to help build a one-of-a-kind mezzanine that doubled the amount of work stations and gave their office a fresh new look.
> Together We Build
At Larson Building, "Together We Build" is our motto because we are ready to take the hassle and stress out of your project so that you can actually enjoy watching it all come together. With 22 years of expertise, our friendly and knowledgeable team of construction experts are ready to meet any challenge with a nimble and responsive approach.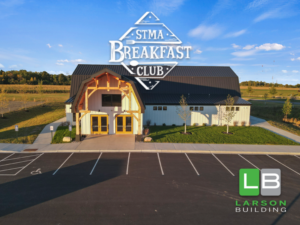 Last year, Larson Building helped The STMA Breakfast Club grow their ministry by building a new facility right across from the STMA High School. The
Read More »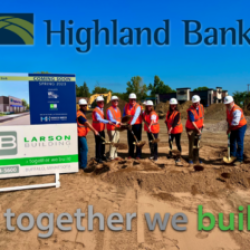 The construction continues in the City of St. Michael, Minnesota … Highland Bank recently broke ground on their new St. Michael branch located in
Read More »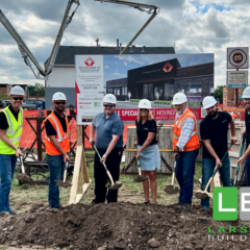 Title Specialists, Inc recently broke ground on their new office building in St. Michael, MN.   Located in the heart of downtown St. Michael, the
Read More »