On November 17th, 2021 Shoot Steel celebrated their new building in Elk River, MN with an Open House.
Larson Building was the Design/Build General Contractor for the new 21,000 sq ft building. Ownership was extremly satisfied with the partnership of Larson and is excited to continue future expansions in the years to come.  
Shoot Steel Inc. is the industry leader in high quality AR500 and AR550 steel targets target stands and other valuable range equipment. Our products are designed to provide valuable feedback and practice for everyone from hobby shooters to government agencies. Our goal is to create a high-quality product that will provide helpful feedback and improve the efficacy of the time our customers spend on the range. Shoot Steel Inc. is committed to excellence as well as creating efficient and cost-effective solutions for our State and Federal clients.
For more information visit the Shootsteel.com website. 

Open house photos taken by: Erin Dahlin Photography
Mechatronic Solutions of Maple Grove, MN recently broke ground on their new 45,000 sf industrial building. Mechatronic Solutions is a leader in providing high-quality automation
Read More »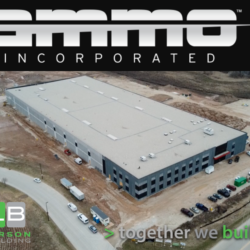 Check out the construction progress in Manitowoc, WI at the Ammo Inc. world class ammunition facility. The construction schedule is on time and is expected to
Read More »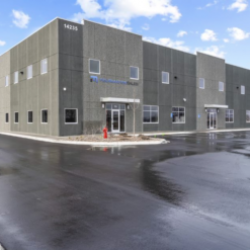 It all started with a simple conversation over coffee. The Park Group was currently leasing space in Rogers, MN but the lease was set to
Read More »