Larson Building is a commercial general contractor located in Buffalo, MN with projects all over the Twin Cities area. We are a family-owned business and we take pride in delivering high-quality construction projects. You can see some of our recent construction projects here. We have a diverse project portfolio varying from churches, senior living facilities, apartments, offices, warehouses, manufacturing facilities, and more. We've been growing consistently for 10+ years and are looking to add to our team.
Current Job Openings:
Project Manager – As a Project Manager you are responsible for leading and directing the project team and developing relationships with all project stakeholders. You will oversee and manage all activities of the project including client and contract requirements, planning, scheduling, and evaluating project scope and completing proposals, costs and budgets. An important part of this position is ensuring project objectives are accomplished within predetermined timelines and funding parameters.
Assistant Project Manager –  As an assistant project manager you are responsible to assist the project managers throughout the entire construction project. Must be able to handle multiple tasks at one time and have excellent organizational skills. The employee will maintain a positive attitude that promotes team work through collaborative work with fellow employees and professional communication with external clients, vendors, and partners. Our Assistant Project Managers are key members of the team and get the opportunity to learn hands on with our Project Managers. There is no better way to learn about project management then through the eyes of an Assistant PM. 
Job Superintendent – As a Job Superintendent for Larson Building, you are the Larson Building expert in the field. Our Job Superintendents manage the day to day activities on our construction job sites, manage the project schedule, coordinate weekly foreman / construction meetings, maintain and manage a safe job site.
If you are interested in any of the above construction positions at Larson Building please visit the official job posting page: https://www.larsonbuilding.com/employment/ 

> Together We Build
At Larson Building, "Together We Build" is our motto because we are ready to take the hassle and stress out of your project so that you can actually enjoy watching it all come together. With 22 years of expertise, our friendly and knowledgeable team of construction experts are ready to meet any challenge with a nimble and responsive approach.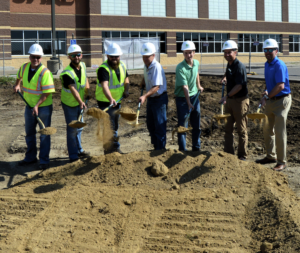 Larson Building recently helped Cub Wine & Spirits break ground on their new 10,000+ SF store in St. Michael, MN. Located right next to their
Read More »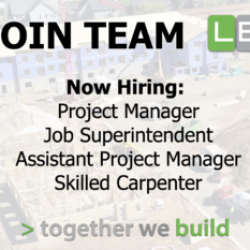 Larson Building is a commercial general contractor located in Buffalo, MN with projects all over the Twin Cities area. We are a family-owned business and
Read More »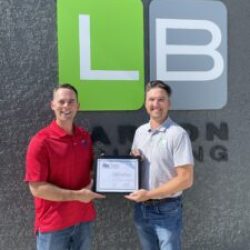 ABC STEP Construction Safety Program Founded in 1989 as a safety benchmarking and improvement tool, ABC STEP has evolved into a world-class safety management system
Read More »