Highland Bank celebrated the completion of its St Michael location, the latest in its commitment to modernize facilities and invest in the communities it supports.
Larson Building partnered with Highland Bank to build a new 5,000 sq ft St. Michael MN location. The new building is located at 113 Central Avenue East in St Michael, just under one mile from the location Highland Bank currently occupies. The location improves access points to the bank by better aligning with traffic patterns, and provides amenities including wider drive through lanes and updated servicing areas designed for modern banking requirements.
Holly Mork will continue to serve the St Michael area as Branch Manager.   "Our team is excited to see this planning process now coming to fruition.  We are busy planning for our open house, and have both old and new aspects of our community that will be showcased in our new office. It will be fun to bring it all together." 
The above information was sourced from the Highland Bank Website
> Together We Build
At Larson Building, "Together We Build" is our motto because we are ready to take the hassle and stress out of your project so that you can actually enjoy watching it all come together. With 22 years of expertise, our friendly and knowledgeable team of construction experts are ready to meet any challenge with a nimble and responsive approach.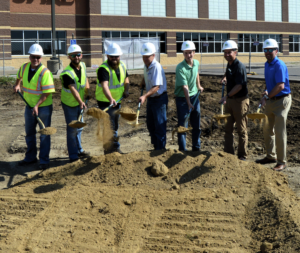 Larson Building recently helped Cub Wine & Spirits break ground on their new 10,000+ SF store in St. Michael, MN. Located right next to their
Read More »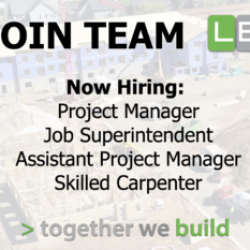 Larson Building is a commercial general contractor located in Buffalo, MN with projects all over the Twin Cities area. We are a family-owned business and
Read More »