Moon Motorsports in Monticello, MN reached out to Larson Building to help increase the storage space in their parts room. After meeting on site and reviewing the space, we were able to design a custom mezzanine system that was able to maximize the unused vertical space. 
Adding Space with a Mezzanine 
Maximizing vertical space with a mezzanine can be a cost effective solution to adding square footage to your facility, especially when being compared to a building addition. The Moon Motorsports mezzanine  helped add more parts storage above the current shelving, almost doubling the amount of storage capacity in the room.   
Your Construction Partners
We understand that our clients are the heart of their business and their attention is focused on its success, so we take great honor in being their partner who focuses on their building and construction projects for them. We manage everything from securing the site to designing the structures and completing the construction. Our heart is in our construction, and we have done it countless times for businesses, with projects ranging from complex office space, to light industrial warehouses, to precision manufacturing facilities. Partner with us, and the only work you will have to do is your job.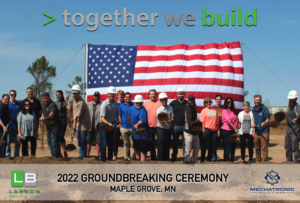 New Build
Mechatronic Solutions of Maple Grove, MN recently broke ground on their new 45,000 sf industrial building. Mechatronic Solutions is a leader in providing
Read More »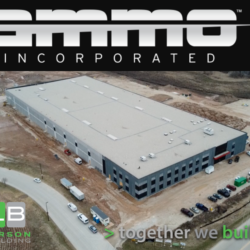 New Build
Check out the construction progress in Manitowoc, WI at the Ammo Inc. world class ammunition facility. The construction schedule is on time and is
Read More »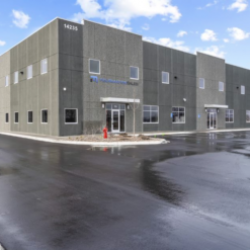 New Build
It all started with a simple conversation over coffee. The Park Group was currently leasing space in Rogers, MN but the lease was
Read More »