Title Specialists, Inc recently broke ground on their new office building in St. Michael, MN.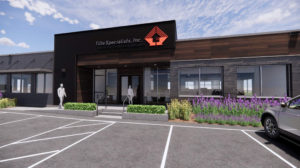 Located in the heart of downtown St. Michael, the new Title Specialists office building is located right off of Highway 241 (Central Ave) and 1st St. SE.  
About Title Specialists: We are an independent professional real estate title services company out of the Northwest Metro area. Our closers work as a team with the lenders and agents to provide a smooth, stress free closing experience that closes in a timely manner. Title Specialists works with both buyers and sellers to make sure your real estate transaction needs are met. We coordinate document signing and provide notary services, and we handle all monies exchanged between parties involved. At Title Specialists, we organize loan and escrow documents in an order that provides a constant flow and proper clarification making it easier for your clients to follow and understand. We also offer a bilingual translator available for Spanish.
Larson Building is a Minnesota based General Contractor, that specializes in Design-Build construction projects. We take great pride in helping local businesses go through the process of designing and building a new facility. We truly understand that finding the right contractor is tough. Your contractor needs to be someone you can trust with your vision. We are a go-to resource that knows how to understand your building needs while maximizing your construction budget. We know construction inside and out and together we are able to help you take care of everything from concept to completion. Together We Build! 
Congratulations to the entire Title Specialists team – Team LB is grateful to be your construction partner! 
> Together We Build
At Larson Building, "Together We Build" is our motto because we are ready to take the hassle and stress out of your project so that you can actually enjoy watching it all come together. With 22 years of expertise, our friendly and knowledgeable team of construction experts are ready to meet any challenge with a nimble and responsive approach.
Larson Building recently partnered with Ultra Machine Company in Monticello, MN to Design-Build a 60,000 square foot building addition. This world class precision manufacturing facility was designed
Read More »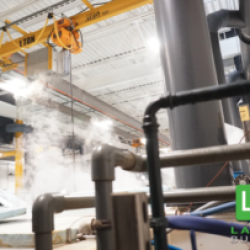 Twin City Plating recently completed a major renovation at their plating and metal finishing facility in Minneapolis, MN. Twin City Plating (TCP) has been providing metal
Read More »